Thursday, June 30

Daily Nickel/Stainless Steel Briefing
Nickel closed Wednesday's trading session at

$10.77/lb

($23,750/tonne). Indicators at 6:00 am CST today show nickel trading around $.18/lb lower. Stockpiles of nickel stored in LME licensed warehouses fell on Wednesday and ended that session just under the 66,800 tonne level. After another bullish day yesterday, nickel has started the final day of the first half of 2022 on the down side. Apparently the news of the sanctions on Vlad was fairly new when we posted it yesterday and the sudden spike in nickel prices had to do with trader confusion on what impact this may have on Norilsk. As it is becoming evident this is not against Norilsk, the market has quieted. More on the sanctions below, and an interesting article on the LME debacle of March. And Merafe announces the price for European ferrochrome for the third quarter is set at $1.80/lb. Stay safe out there and enjoy the last day of June.

Average price of LME traded cash nickel so far this month - $11.79/lb

Reports

Shanghai Metals Market

London Metals Market
Wednesday's market review - Copper prices hover near 16-month lows on demand fears - Copper prices held near 16-month lows on Wednesday as investors weighed the risk that rapid interest rate rises will reduce global economic growth and metals demand. - more
Explainer: Nuts and bolts of the LME's cancelled nickel trades legal case - Hedge fund Elliott Associates and Jane Street Global Trading are suing the London Metal Exchange for up to $500 million after the LME cancelled nickel trades on March 8 when prices soared to record highs above $100,000 a tonne in chaotic trade. - more
LME examining UK's sanctions on Nornickel boss Potanin - more
Merafe Resources : Ferrochrome price announcement for the third quarter of 2022 - Shareholders of the Company are advised that the European benchmark ferrochrome price for the third quarter of 2022 has been settled at 180 US cents per pound, a 16.7% decrease from the second quarter of 2022. - more

New Capacity Roundup - June 2022 - Here is a selection of the major steelmakers' latest production and capacity investments announced this month. - more

UK sanctions Russia's 'second richest' man, an oligarch known as 'Nickel King,' over Ukraine war - The UK on Wednesday slapped sanctions on one of Russia's richest men — an oligarch known as "Nickel King" — over Moscow's more than four-month-long war with Ukraine. - more

Yacht of the richest Russian oligarch anchored in Dubai - more

Other News
Economic Stats and Prices
| | |
| --- | --- |
| | |
| Why Stainless Steel | Слава Україні! - more |
Wednesday, June 29
Daily Nickel/Stainless Steel Briefing
Nickel closed Tuesday's trading session at

$10.51/lb

($23,180/tonne). Indicators at 6:00 am CST today show nickel trading around $.40/lb higher. Stockpiles of nickel stored in LME licensed warehouses fell on Tuesday and ended the day just over the 67,100 tonne level. Nickel has recently jumped, from trading under the $23,000/tonne level, to currently over the $24,000 tonne level. China announced it is reducing quarantine times for covid patients, suspected cases, and those entering the country. While it has affirmed its zero case policy, this softening in its practice is seen as positive for their economy. Yesterday, we reported Vladimir Potanin was taking his ex wife back to London court, and in response, Britain slapped new sanctions on Vladimir. Stay safe out there and have a great hump day!

Average price of LME traded cash nickel so far this month - $11.82/lb

Reports

Shanghai Metals Market

London Metals Market
Tuesday's market review - Copper slides on dollar gains, recession worries - Copper prices slipped on Tuesday as the dollar rose and recession concerns were back in focus, but hopes for stronger demand after top consumer China relaxed its COVID-19 quarantine mandates provided some support. - more
JPMorgan exits nickel saga as tycoon shrinks 'big short' - JPMorgan Chase & Co. no longer has any exposure to the nickel bet that rocked global metals markets earlier this year, after a drop in prices on the London Metal Exchange allowed the tycoon at the center of the squeeze to exit his positions with the bank. - more

How will the Supply Pattern Change amid the Intensive Production Reduction Plans of Stainless Steel in July - According to SMM research, due to the high cost of stainless steel and the high in-plant inventories of steel mills, many steel mills suffered great losses, hence they intensively planned to reduce the production. - more

US to raise to 35% tariffs on certain steel, aluminum imports from Russia - The US will raise tariffs to 35% on certain steel and aluminum products imported from Russia in a move that will affect 570 different groups of products across various sectors, according to a White House proclamation June 27. - more

Britain sanctions Russian oligarch Vladimir Potanin - more
The $300 million, 290 foot-long super yacht of Russia's wealthiest oligarch has been spotted docked in Dubai - more

London will violate WTO rules in an attempt to prevent the flow of cheap steel imports - Boris Johnson risks breaking international law in an attempt to protect the UK steel industry by extending and expanding import duties on rolled metal. - more
UK Prime Minister indicates steel import safeguards will be extended - more

Other News
Reuters The Day Ahead - pdf here
Hundreds Injured, 13 Killed When Chlorine Tank is Dropped in Aqaba - more

Economic Stats and Prices
| | |
| --- | --- |
| | |
| Why Stainless Steel | Слава Україні! - more |
Tuesday, June 28
Daily Nickel/Stainless Steel Briefing
Nickel closed Monday's trading session at

$10.39/lb

($22,900/tonne). Indicators at 6:00 am CST today show nickel trading around $.28/lb higher. Stockpiles of nickel stored in LME licensed warehouses rose on Monday for the first time this month, and ended that session just over the 67,300 tonne level. Nickel is on the rise for a second consecutive day. Not really seeing any good reason for the bullish turn, so feel free to make one up. Considering we were closing in the $29,000 tonne range earlier in the month, Friday's close in the low $22,000 tonne range may have spooked the bulls into risk taking. US Durable Goods Orders were better than expected, Americans are paying $10,000 more this year for an electric car than last year, and Vladamir Potanin is taking his ex back to a London court to force her to give back some of the billions an earlier court gave her in their divorce. Stay safe out there and have a great day!

Average price of LME traded cash nickel so far this month - 11.87/lb

Reports

Shanghai Metals Market

London Metals Market
Monday's market review - Copper steadies, but recession fears dominate mood - Copper prices steadied on Monday as sentiment improved after top consumer China eased COVID restrictions and the dollar slipped, but fears of a recession, rising prices and higher interest rates weighed on industrial metals. - more

SMM Insights on Nickel Sulphate Raw Material Market that You Cannot Miss - As the most advantageous raw material for the production of nickel sulphate, why does the price of nickel hydrometallurgy intermediate products keep falling? - more


Chinese steel enterprises' profits down 64.2 percent in Jan-May - In the January-May period this year, of the 41 industrial sectors in China, 16 witnessed year-on-year increases in gross profit, while 24 saw decreases in gross profit, with one sector shifting from a loss to a profit, as announced by China's National Bureau of Statistics (NBS). - more

SunSirs: Stainless Steel Rose First and Then Fell This Week (June 20-24) - more
Mining firms poised to lead capital raisings in Canada, TSX CEO says - Mining companies seeking to accelerate exploration of scarce critical minerals are set to lead capital raisings in Canada this year, the chief executive officer of the Toronto Stock Exchange said on Monday, as sectors such as technology take a back seat amid market volatility. - more


World - Race to the Bottom: Deep Sea Mining Is the Next Frontier - To power the energy revolution, nations have stripped their lands for the metals crucial to build everything from Teslas to wind turbines. - more


Courtesy AISI - In the week ending on June 25, 2022, domestic raw steel production was 1,750,000 net tons while the capability utilization rate was 80.2 percent. Production was 1,844,000 net tons in the week ending June 25, 2021 while the capability utilization then was 83.0 percent. - more

Russia's Richest Man to Take Divorce Fight to UK Top Court - Vladimir Potanin, Russia's richest man, will take his legal battle with his ex-wife to the UK's top judges in one of the world's biggest divorce fights. - more

Other News
Economic Stats and Prices
| | |
| --- | --- |
| | |
| Why Stainless Steel | Слава Україні! - more |
Monday, June 27
Daily Nickel/Stainless Steel Briefing
Nickel closed Friday's trading session at

$10.15/lb

($22,375/tonne). Indicators at 6:00 am CST today show nickel trading around $.27/lb higher. Stockpiles of nickel stored in LME licensed warehouses fell on Friday and started the week just over the 66,900 tonne level. After a week that saw nickel fall nearly 13%, the price is trading higher to start the final week of June. The average cost of LME cash nickel is trading under the $12/lb level for the first time since February, when it averaged $10.95/lb. More reports posted today than news. Four working days left in the first half of 2022. Stay safe out there and have a great week.

Average price of LME traded cash nickel so far this month - $11.91/lb

Reports

Shanghai Metals Market

London Metals Market
Friday's market review - Copper heads for worst weekly loss in a year, nickel and tin plunge - Copper prices were on Friday set for their biggest weekly fall in a year, down around 6.5%, as investors worried that efforts by central banks to stem inflation will stifle global economic growth and reduce demand for metals. - more

HKEX's London Metal Exchange names Oliver Wyman to review nickel trading chaos amid investor lawsuits - Independent review will run until December and examine issues that forced the bourse to suspend nickel trading in March - more


China's stainless steel imports & exports statistics in May & Jan-May - According to statistics, China's stainless steel imports totaled around 230,000 tons in May this year, dropping by 3.8% compared to the previous month and also sliding by 24.1% from the year-ago period. - more

SunSirs: Stainless Steel Rose First and Then Fell This Week (June 20-24) - more
The Import Volume of Ferrochrome in May Fell by 37% Year-on-Year, The Demand Remaining Weak amid Sufficient Supply - more
'Copper, nickel, and gold' have the best investment potential this year – Brent Cook - As we head into a 'recapitulation' stage for commodities, copper, nickel, and gold will be the best assets to own, said Brent Cook, Founder of Exploration Insights. - more


Recovery in China could hold the key to global steel price fortunes - The downward trajectory of global steel prices, for both flat and long products, continued in June. Most steel producers, worldwide, will go into the traditional summer period – a seasonally slow time of year – with a sense of trepidation that the bottom of the current price cycle has yet to be reached. - more


Nickel is a key element of electric vehicles — but mining it takes an environmental toll - Making the most of already mined elements can help meet future demand while reducing carbon emissions - more

Other News
Economic Stats and Prices
| | |
| --- | --- |
| | |
| Why Stainless Steel | Слава Україні! - more |
Friday, June 24
Daily Nickel/Stainless Steel Briefing
Nickel closed Thursday's trading session at

$10.94/lb

($24,110/tonne). Indicators at 7:00 am CST today show nickel trading around $.55/lb lower. Stockpiles of nickel stored in LME licensed warehouses fell on Thursday and started today's session just below the 67,300 tonne level. Stockpile numbers have fallen more so far this month, than they have since the nickel trading debacle of mid March. Cancelled warrants remain in the 13% area, so we think we are getting a truer picture of what is actually happening out there. If you went to bed with nickel trading in the $24,000/tonne range and woke up this morning with it trading in the $22,000 tonne range, they did not eliminate the number 23 while you were sleeping. Nickel traders just zipped right thru it. Base metals in general are in a free fall today, and nickel is no different. Not sure how much the bears are still holding after March, but if they are, they are cashing in this week. Speaking of the mid March debacle, LME has reportedly hired Oliver Wyman Consultancy to do an independent review of how it botched, uh-huh, handled the crisis. A federal study was released yesterday, stating that mining in parts of northern Minnesota pose a serious environmental risk. The proposed Twin Metals nickel mine is in this area. Stay safe out there and have a great weekend!

Average price of LME traded cash nickel so far this month - $12.06/lb

Reports

Shanghai Metals Market

London Metals Market
Thursday's market review - Copper tumbles to 16-month low as recession fears grow - Copper prices fell to a 16-month low on Thursday as fast-rising interest rates and weak economic data fanned fears of a global slowdown that would reduce demand for metals. - more
Global stainless crude steel production down by 3.8% in Q1 y-o-y - According to the latest data released by the International Stainless Steel Forum (ISSF), in the first quarter of this year, the global output of stainless crude steel reached 14.45 million tons, .... - more

LME appoints consultancy to review chaotic nickel suspension - The London Metal Exchange said on Thursday it had appointed management consultants Oliver Wyman to carry out an independent review of the events that led to a week-long suspension of nickel trading in March. - more


China crude steel products falls 3.5% on May, 2021 to 96.6Mt - Worldsteel reported crude steel production in China at 96.6 million metric tonnes, 3.5% lower than in May, 2021. - more


European steel prices slide to pre-war levels - European steel coil prices continued their downward slide, in May and early June. Service centres and distributors refrained from buying, fearing further price erosion. Mills sought orders, in the face of reduced demand. - more


India: Finished long stainless steel production falls 5%, m-o-m, in May - India's production of finished long stainless steel products was recorded at 58,000 t in May'22, down 5% as against 61,000 t in Apr and total production for Jan-May stood at 310,000 t, as per SteelMint data. - more

Long-awaited federal study finds threat to Boundary Waters from hardrock mining - Hardrock mining on public land in northern Minnesota risks contaminating the Boundary Waters Canoe Area Wilderness, even with measures designed to head off those problems, a long-awaited federal study says. - more
Local View: A toxic waste dump is ready to happen in paradise - more

Other News
Reuters The Day Ahead - pdf here
Oil and gas prices move together like rockets and feathers - more
Europe's road to recession - more

Economic Stats and Prices
| | |
| --- | --- |
| | |
| Why Stainless Steel | Слава Україні! - more |
Thursday, June 23
Daily Nickel/Stainless Steel Briefing
Nickel closed Wednesday's trading session at

$11.09/lb

($24,465/tonne). Indicators at 6:00 am CST today show nickel trading around $.06/lb lower. Stockpiles of nickel stored in LME licensed warehouses fell on Wednesday and ended that session just under the 67,800 tonne level. Nickel fell hard yesterday, along with other base metals, as recession fears grow. A few of the major worldwide banks yesterday announced the chance of a worldwide recession now stands at or near 50 percent. A former Treasury Secretary says we need mass unemployment 'for years' to get inflation under control. We are also in an election year with one side trying to convince voters the party in control is responsible for everything wrong in the world. So pessimism reigns supreme and for the lucky ones who have decided to travel this year and get away from it all, gas prices are way up and airline tickets are expensive scrap paper with flight cancellations up with the prices. Maybe a day to go back to bed? Stay safe out there and have a wonderful day!!

Average price of LME traded cash nickel so far this month - $12.14/lb

Reports

Shanghai Metals Market

London Metals Market
Wednesday's market review - Copper slides to 15-month low on fears of an economic downturn - Copper prices slumped to their lowest level in over a year on Wednesday on increasing fears that rapid interest rate hikes would topple the global economy into recession as China grapples with COVID-19 lockdowns, hitting demand for metals. - more
China's stainless steel exports to Taiwan, India and Vietnam rise in May - In May this year, China's stainless steel export volume amounted to 486,700 mt, up 27.5 percent month on month, while up 32.91 percent year on year, according to the Chinese customs authorities. - more

Global nickel market deficit falls in April to 200 tonnes - INSG - The global nickel market deficit narrowed to 200 tonnes in April compared with a shortfall a month earlier of 8,900 tonnes, data from the International Nickel Study Group (INSG) showed on Wednesday. - more


World crude steel output down 3.5 percent in May - Global crude steel production in May this year decreased by 3.5 percent year on year to 169.5 million mt, according to the World Steel Association (worldsteel). - more

Global steelmakers face up to $518B in stranded asset risk - FT - more
May 2022 crude steel production - more

ISSDA views government's decision to impose export tariffs on steel products as knee-jerk action - The Indian Stainless Steel Development Association (ISSDA) viewed the Indian government's decision to impose a 15% export tariff on steel products as a knee-jerk action, which has impacted the domestic steel industry. - more

Other News
Reuters The Day Ahead - pdf here
Supply Issues Account for Half of Surge in U.S. Inflation, Study Says - more

Economic Stats and Prices
| | |
| --- | --- |
| | |
| Why Stainless Steel | Слава Україні! - more |
Wednesday, June 22
Daily Nickel/Stainless Steel Briefing
Nickel closed Tuesday's trading session at

$11.79/lb

($26,000/tonne). Indicators at 6:00 am CST today show nickel trading around $.44/lb lower. Stockpiles of nickel stored in LME licensed warehouses fell on Tuesday and sat just under the 68,500 tonne level. After Shanghai nickel closed lower overnight, the pessimistic mood has gone global, with LME nickel down sharply this morning. Not a lot of market news today, but we leave you with what we have. Stay safe out there and have a great hump day!

Average price of LME traded cash nickel so far this month - $12.21/lb

Reports

Shanghai Metals Market

London Metals Market
Tuesday's market review - Zinc prices surge on supply fears, low inventories - Zinc prices jumped on Tuesday on concern over potential shortages resulting from falling inventories and possible reductions in smelter output because of high energy prices. - more

Universal Stainless Resumes Operations at Bridgeville, PA Melt Shop - Universal Stainless & Alloy Products, Inc. today reported that operations at its Bridgeville Electric Arc Melting facility resumed in May as anticipated and have now returned to full operating capacity following a metal spill that occurred in April. - more


Stainless Steel Imports Fell but Exports Rose Significantly in May as European Demand Recovered and South-east Asia Develop Rapidly - China's stainless steel imports stood at 229,800 mt in May, a month-on-month decrease of 9,176 or 3.84%, and a year-on-year decrease of 24.05%, according to SMM statistics. - more

Indonesia Has Great Power in Coal, CPO, Nickel: President Jokowi - President Joko Widodo (Jokowi) said five heads of government had called him asking Indonesia to reopen coal exports in January 2022. - more
All eyes on Tesla as it invests in a troubled nickel mine - American manufacturing giant Tesla invested in New Caledonia's Goro mine in 2021, raising local expectations that international scrutiny and the mine's new owners could help the plant overcome past environmental mismanagement issues and social woes. - more

Other News
Reuters The Day Ahead - pdf here
Will the U.S. Dollar Continue to Dominate World Trade? - more
Recession. Millions of layoffs. Mass unemployment. Hornet's nest stirred up by Larry Summers's latest forecast. - more

Economic Stats and Prices
| | |
| --- | --- |
| | |
| Why Stainless Steel | Слава Україні! - more |
Tuesday, June 21
Daily Nickel/Stainless Steel Briefing
Nickel closed Monday's trading session at

$11.67/lb

($25,735/tonne). Indicators at 6:00 am CST today show nickel trading around $.05/lb higher. Stockpiles of nickel stored in LME licensed warehouses fell on Monday and ended that session just over the 68,700 tonne level. Shanghai markets played catch up overnight, only to have LME head the other way this morning. The index we follow, shows stainless steel prices have risen slightly in China this week, after falling pretty consistently since the 6th. Geojit Financial advises that steel prices in India have fallen 20% since the government initiated a 15% export duty, and could fall as much as 35% if the government does not reverse course. World stainless production decreased 3.8% YOY during the first quarter of 2022 according to the WSA. Stay safe out there and have a great day!

Average price of LME traded cash nickel so far this month - $12.26/lb

Reports

Shanghai Metals Market

London Metals Market
Monday's market review - Copper slips to 8-1/2-month low on recession fears, firm dollar - London copper prices fell to an eight-and-a-half month low on Monday, weighed down by a strong dollar and worries that a potential global recession would dent demand for metals. - more

Stainless steel melt shop production decreased by 3.8% year–on–year to 14.5 million metric tons in the first 3 months of 2022 - The world stainless association released figures for the first three months of 2022 showing that stainless steel melt shop production decreased by 3.8% year–on–year to 14.5 million metric tons. - more


Taiwan's stainless steel wire rod imports & exports decrease in May m-o-m - According to data from Taiwan's customs, in May, Taiwan's stainless steel wire rod imports amounted to approximately 1,900 tons, decreasing by 8% month on month. - more

Russia's stainless steel imports up 35 percent in May from April - In May this year, Russia's stainless steel imports totaled 38,100 mt, up 35 percent compared to April, according to Russia-based SpetsStal Association. - more
Courtesy AISI - In the week ending on June 18, 2022, domestic raw steel production was 1,758,000 net tons while the capability utilization rate was 80.5 percent. Production was 1,844,000 net tons in the week ending June 18, 2021 while the capability utilization then was 83.0 percent. - more

Other News
Reuters The Day Ahead - pdf here
China buys $7.5 billion of Russian energy with crude oil at record - more
Shortages of Beer, Popcorn Join Supply Chain Crisis - more

Economic Stats and Prices
| | |
| --- | --- |
| | |
| Why Stainless Steel | Слава Україні! - more |
Monday, June 20

Daily Nickel/Stainless Steel Briefing
Nickel closed Friday's trading session at

$11.67/lb

($25,720/tonne). Indicators at 6:00 am CST today show nickel trading around $.15/lb lower. Stockpiles of nickel stored in LME licensed warehouses fell by two lots on Friday and ended that week, just under the 68,900 tonne level. Nickel ended last week, up for the day, but down for the week. This week starts out with nickel in retreat, giving up Friday's daily gain. U.S. stock markets are closed for a new national holiday, Juneteenth. So far its a quiet day here in the States. Stay safe out there and have a great day!

Average price of LME traded cash nickel so far this month - $12.33/lb

Reports

Shanghai Metals Market

London Metals Market
Friday's market review - Copper extends downturn on fears of recession, weak demand - Copper resumed its decline on Friday on persistent concerns about depressed demand due to an economic downturn in top consumer China and a potential global recession. - more

LME launches reporting of OTC positions after nickel chaos - The London Metal Exchange (LME) approved rules on Friday for members to report all over the counter (OTC) positions, a move taken after off-exchange trading was partly blamed for a wild spike in nickel prices in March. - more


SunSirs: Stainless Steel Fell Weakly This Week (June 13-17) - According to the price monitoring of SunSirs, stainless steel fell weakly this week. As of June 17, the daily average price of spot 304/2B stainless steel flat plate 1.0*1219*2438 (tolerance 0.91) was 16,905 RMB/ton, compared with the price of 17,467.5 RMB/ton at the beginning of the week, down 3.22%, and up 9.95% year-on-year. - more


Outokumpu launches stainless steel with 92% lower carbon footprint - Finland-based stainless steel producer Outokumpu has announced that it has launched a stainless steel product with a 92 percent lower carbon footprint than the industry average. - more

Inside 'Most Depressing City On Earth' With -30C Temps And Blood-Red River - An isolated city in Russia has been branded 'the most depressing on earth' thanks to its -30C temperatures, days-long periods of darkness, low life expectancy and blood red river. - more

Other News
Reuters The Day Ahead - pdf here
Beijing's aluminium mystery may be linked to US$1bil of financing - more

Economic Stats and Prices
| | |
| --- | --- |
| | |
| Why Stainless Steel | Слава Україні! - more |
Friday, June 17
Daily Nickel/Stainless Steel Briefing
Nickel closed Thursday's trading session at

$11.50/lb

($25,345/tonne). Indicators at 6:30 am CST today show nickel trading around $.07/lb higher. Stockpiles of nickel stored in LME licensed warehouses slipped slightly on Thursday and started today's session just below the 68,900 tonne level. Base metals are mixed today, and at the moment, nickel is trading higher, although with little conviction so far. Fitch has a new forecast for metals prices out and we have linked to an article on it, and direct to the Fitch site for more detail. They raised their nickel price forecast for 2022 from $9.07/lb to $11.34/lb ($20,000 to $25,000/tonne). Their bar chart shows they expect nickel stockpiles to start growing anytime now. The production numbers from China on Wednesday, while disappointing, were better than many expected and the markets responded likewise. New numbers released yesterday showed steel production was lower in the first two weeks of June compared to the last two of May, and nickel fell in reaction. Interesting article below from Zimbabwe listing the riskiest countries for mining companies to invest in. And the Army Corps of Engineers is giving the general public two more weeks to submit their comments on the Polymet project. And that's it for another week from us. We appreciate our readers who check in with us daily and invite your comments. Anyone wishing to contact us, please remember to put the words stainless steel in the subject line, otherwise it will probably be deleted as spam. It is unbelievable the amount of spam we get, and it is not hard to figure out where much of it is coming from. Each day we get email's from our site administrator telling us our email password is expiring, or has, to the account is full, or spacemen have stolen our password and we need to change it. Trouble is, we are our own site administrator. Even our server company does not use this email address, so these constant attempts are automatically deleted, if the spam filter didn't already. Some are good though, and it is obvious how some of these would be effective in cracking into a company's server with multiple employees after convincing one of them to log in exposing their password.So after that cheerful information, we leave you with stay safe and have a great weekend!

Average price of LME traded cash nickel so far this month - $12.41/lb

Reports

Shanghai Metals Market

London Metals Market
Thursday's market review - Demand headwinds hit prices of industrial metals - Industrial metal prices fell on Thursday as the outlook for demand deteriorated after the U.S.Federal Reserve's large rate hike fueled worries about recession and data from top consumer China indicated weak growth. - more

Chinese stimulus, lower supply from Russia to keep nickel prices high - report - Nickel prices will edge higher in Q322 as Chinese stimulus measures improve the demand outlook and the Russia- Ukraine war continues to disrupt supply, before falling towards the end of the year as refinery output ramps up, market analyst Fitch Solutions forecasts in its latest industry report. - more

Fitch Ratings Raises Several Near-Term Metals and Mining Price Assumptions - more
CISA mills' daily steel output down 1.32 percent in early June - The China Iron and Steel Association (CISA) has announced that in early June (June 1-10) this year the average aggregate daily crude steel output of large and medium-sized steel enterprises in China - all CISA members - totaled 2.2886 million mt, down 1.32 percent compared to late May (May 21-31) this year. - more

Iron ore slides to three-week low on China demand pessimism - more
Taiwan's 300 series hot-rolled stainless steel coil import price hits 8-year high in May - According to statistics, Taiwan's 300 series hot-rolled stainless steel coil imports totaled around 51,200 tons in April this year, the highest volume since last October. - more


Will miners scurry for the exits? - During the run to the recent Chamber of Mines of Zimbabwe annual mining conference, markets expected the government would behave as usual — offering assurances to businesses that the operating environment would improve and the future was bright. - more

Comment Period Extended for PolyMet-NorthMet Mining Project - The U.S. Army Corps of Engineers, St. Paul District is providing an additional 15 days for the public to comment on the Clean Water Act related to the PolyMet-NorthMet mining project located within Minnesota's Mesabi Iron Range. - more

Other News
Reuters The Day Ahead - pdf here
How to find packaging materials in a 'perfect storm' of supply chain issues - more
Oil Refiners Face Biden's Wrath as Profits Explode - more

Economic Stats and Prices
| | |
| --- | --- |
| | |
| Why Stainless Steel | Слава Україні! - more |
Thursday, June 16
Daily Nickel/Stainless Steel Briefing
Nickel closed Wednesday's trading session at

$11.71/lb

($25,815/tonne). Indicators at 6:00 am CST today show nickel trading around $.05/lb lower. Stockpiles of nickel stored in LME licensed warehouses fell on Wednesday and started today's session just over the 68,900 tonne level. For the first time since March, stockpile numbers have fallen by more than 2,000 tonnes within a month - and in this case, a two week period. Base metals rose yesterday, but are all trading lower this morning. Shanghai was back to playing follow the LME leader overnight. Two weeks left in the first half of 2022. Stay safe out there and have a great day!

Average price of LME traded cash nickel so far this month - $11.68/lb

Reports

Shanghai Metals Market

London Metals Market
Wednesday's market review - Copper, aluminum bounce on upbeat China factory, auto data - Copper and aluminum prices rebounded on Wednesday as investors bet that stronger-than-expected economic data from top metals consumer China foreshadowed an uptick in demand. - more
January to April 2022 Metals Balances - (excerpt) The nickel market was in deficit during January to April 2022 with apparent demand exceeding production by 51.7 kt. In the whole of 2021, the calculated deficit was 146.9 kt. - more

China's crude steel output up in May from Apr, down 8.7% in Jan-May - In the January-May period of the current year, China's outputs of pig iron, crude steel and finished steel amounted to 360.87 million mt, 435.02 million mt and 549.31 million mt, decreasing by 5.9 percent, 8.7 percent and 5.1 percent, respectively, year on year, as announced by China's National Bureau of Statistics (NBS). - more

Industrial output of China's steel sector down 2.8 percent in Jan-May - more
Market Rumours that Crude Steel Production Cuts Launched in Jiangsu; Steel Mills: Notice Received without Specific Targets - more

Steel prices tumbling back to levels before the war in Ukraine - Very quickly the steel market has reverted back to where it was before the war in Ukraine. - more


Sluggish domestic and international demand may impact steel production - Steel prices were in correction mode before the government imposed the export duty, impacting about 95 per cent of the steel export basket. Post-export duty, prices fell further - more


Russia's steel production expected to fall at least 15 percent this year - Russian steel mills are expected to face a considerable decrease in output this year as a result of both lower exports and local consumption due to sanctions. - more

Other News
Economic Stats and Prices
| | |
| --- | --- |
| | |
| Why Stainless Steel | Слава Україні! - more |
Wednesday, June 15
Daily Nickel/Stainless Steel Briefing
Nickel closed Tuesday's trading session at

$11.45/lb

($25,250/tonne). Indicators at 6:00 am CST today show nickel trading around $.10/lb higher. Stockpiles of nickel stored in LME licensed warehouses fell on Tuesday and ended that session just below the 69,600 tonne level. Nickel fell slightly overnight in China, and is trading slightly higher this morning in London. There was a time, not so long ago, when a $10/lb move would not have been classified as 'slight', but alas, tis the times we live in. The ECB has called an emergency meeting on the European economy, and the U.S. Fed is expected to raise rates by 75 basic points today. Inflationary pressure and recession fears continue to dominate economic news. With uncertainty clouding the horizon, something the market despises, pessimism appears to be steering many ships. In the good news department, new daily covid cases numbers have slipped back below the 100,000 level here in the States, with daily deaths falling below 250 a day. Lot of news so we leave you with it. Stay safe out there and have a great hump day!

Average price of LME traded cash nickel so far this month - $12.62/lb

Reports

Shanghai Metals Market

London Metals Market
Tuesday's market review - Aluminium hits seven-month low on fears recession would hit demand - Aluminum prices deepened losses and hit the weakest in seven months on Tuesday as investors worried that renewed lockdowns in top consumer China and a potential global recession could slash demand for metals. - more

Nickel drama highlights Tsingshan's role in energy transition - With Chinese companies having invested heavily in Indonesian nickel, greening the sector is vitally important. - more

HKEX hoped alchemy would turn acquisition of century-old London Metal Exchange into 'super-connector' gold. What went wrong? - more
Nickel debacle weakens UK's case on clearing supervision - more

China's stainless steel output grows in May m-o-m - According to statistics, China's stainless steel output reached around 2.93 million tons in May, up by 1% compared to the previous month but falling by 1.4% from the same month a year ago. - more


India's new export tariffs to impact its own stainless steel market - Most Indian producers were earlier trying to strengthen their export ability with government support. - more


EUROMETAL: EU distributors' shipments down in January-April - According to the latest report issued by the association of European steel and metal distributors EUROMETAL, in the January-April period of the current year steel shipments to end-user segments by European flat steel service centers (SSCs) dropped by 0.4 percent year on year, after increasing by 2.3 percent year on year in the January-March period. - more


2022 Declines Moderate in the U.S. But Continue in Canada - High single digit month over month declines continued in Canada but approached zero in the U.S. for steel and aluminum. - more


Surging Chinese steel exports are impacting prices globally - Steel makers worldwide are starting to feel the pinch as high energy costs and China's increasing steel trade surplus are starting to bite – China's net exports surged to 6.95 million metric tons (Mt) in May, the highest this decade. - more


Recycling alone can ease raw materials supply pressure but cannot meet demand - While recycling can relieve some pressure from the supply deficit of battery raw materials, it will not be able to meet demand, says Wood Mackenzie, a Verisk business. - more


This is going to hurt– Are your supply chains ready for the Forced Labor Act? - For importers of Chinese products, June 21 is a critical date and coming fast. On that day, U.S. Customs will begin enforcing the Uyghur Forced Labor Protection Act, banning all imports from Xinjiang Province, China. - more

ONE Technologies teams with BMW to achieve iX EV with 600 miles of range - (excerpt) The Gemini chemistry is slightly different than the Aries. ONE's Gemini battery tech reduces lithium use by one-fifth while reducing graphite use by three-fifths while utilizing less nickel and cobalt. - more

Other News
Reuters The Day Ahead - pdf here
U.S. and partners enter pact to secure critical minerals like lithium - more
Economic Stats and Prices
| | |
| --- | --- |
| | |
| Why Stainless Steel | Слава Україні! - more |
Tuesday, June 14
Daily Nickel/Stainless Steel Briefing
Nickel closed Monday's trading session at

$11.73/lb

($25,850/tonne). Indicators at 6:00 am CST today show nickel trading around $.17/lb lower. Stockpiles of nickel stored in LME warehouses fell on Monday and started today's session, just under the 70,100 tonne level. Nickel fell sharply yesterday, again, and apparently missed the whole $26,000 tonne level all together. The last time we traded at this level, was the first of March. Shanghai markets are lower as well, and the last timed they closed at this mornings level was - the fourth of March. The U.S. S&P 500 Index slipped into a bear market yesterday, confirming traders fears of uncertainty ahead. Steve Jobs is gone now, but thanks to this graduation speech he gave, we have three stories from his life, and their meaning to him. Powerful, motivating stuff and only ten minutes long. Video here. Stay safe out there and have a great day!

Average price of LME traded cash nickel so far this month - $12.77/lb

Reports

Shanghai Metals Market

London Metals Market
Monday's market review - Aluminium hits six-month low as demand prospects deteriorate - Aluminum prices dropped to a six-month low on Monday as fears of further lockdowns in top consumer China, inflation and higher interest rates triggered a sell-off, although dwindling inventories provided some support. - more
SunSirs: Stainless Steel Edged Lower This Week (June 6-10) - According to the price monitoring of SunSirs, stainless steel rose first and then fell this week. - more

Commodity Supercycle – Key metal supply squeeze puts spotlight on recycling - As the pandemic recovery and key metal supply squeeze triggers the next commodity supercycle, Alan Green asks if recycling can plug the gap. - more


Brazil extends AD investigation on cold-rolled stainless steel sheets from Indonesia - According to a document from Brazil's Secretariat of Foreign Trade, Brazil has decided to extend the investigation of anti-dumping (AD) measures on imports of 304 cold-rolled stainless steel sheets originating in Indonesia by six months from June 2 this year. - more


Mindoro extends mining moratorium - Anti-mining activists and environmentalists in Oriental Mindoro lauded the passage of a resolution before the Sangguniang Panlalawigan extending the mining moratorium for another 25 years for large-scale mining and 15 years for small-scale mining in the province. - more


Baltic Dry Index Falls to 2-Month Low - The Baltic Exchange's main sea freight index extended its retreat on Monday, touching a near two-month low as vessel segments dipped. - more

Courtesy AISI - In the week ending on June 11, 2022, domestic raw steel production was 1,784,000 net tons while the capability utilization rate was 81.7 percent. Production was 1,844,000 net tons in the week ending June 11, 2021 while the capability utilization then was 83.0 percent. - more

Other News
Economic Stats and Prices
| | |
| --- | --- |
| | |
| Why Stainless Steel | Слава Україні! - more |
Monday, June 13
Daily Nickel/Stainless Steel Briefing
Nickel closed Friday's trading session at

$12.38/lb

($27,285/tonne). Indicators at 6:00 am CST today show nickel trading around $.51/lb lower. Stockpiles of nickel stored in LME licensed warehouses fell on Friday and started the week just under the 70,200 tonne level. Cancelled warrants were just under the 13% level. They were averaging over the 50% level before the nickel trading debacle of March, so you can see why we felt these numbers had become useless in trying to determine future demand. Maybe after the 'big burn' those who play games with the stockpiles will be more cautious. Nickel fell sharply for a second consecutive session in China, and is threatening to fall below the $26,000 tonne level in London. China's ongoing fight with covid, Russia's ongoing invasion of Ukraine, and the U.S. ongoing fight with inflation, are combining to keep traders pessimistic. It's a new week, and although we might like to think otherwise, an unpredictable one. Learn from the upcoming challenges you'll face, and take advantage of the opportunities that present themselves. And above all, stay safe out there and have a great week!

Average price of LME traded cash nickel so far this month - $12.90/lb

Reports

Shanghai Metals Market

London Metals Market
Friday's market review - Aluminium hits near 6-month low on China lockdowns, growth fears - Aluminum prices hit their lowest in nearly six months on Friday and copper also dropped as investors fretted over the prospect of weak economic growth hitting metals demand after renewed COVID-19 lockdowns in China and increases to interest rates. - more

Opinion: Can the London Metal Exchange learn from its nickel lesson? - When prices surged to over $100,000/t, the London Metal Exchange suspended nickel trading on March 8th – a decision that caused division between miners that rely on the exchange for trading, pricing and hedging services, and fund managers, who use its futures and options to gain exposure to commodities as an asset class. - more


Exclusive: China's Metals Output in May - This is a roundup of China's metals output in May 2022, from an exclusive survey of key producers by SMM analysts. - more

Warning signs that a job shop employee is about to quit without notice - When it comes to the everyday hustle of a metal fabrication job shop, the little things tend to blur within the big picture. - more

Other News
Economic Stats and Prices
| | |
| --- | --- |
| | |
| Why Stainless Steel | Слава Україні! - more |
Friday, June 10

Daily Nickel/Stainless Steel Briefing
Nickel closed Thursday's trading session at

$12.72/lb

($28,035/tonne). Indicators at 6:00 am CST today show nickel trading around $.22/lb lower. Stockpiles of nickel stored in LME licensed warehouses fell on Thursday and ended that session just below the 70,600 tonne level. Nickel continues to fall, and overnight in Shanghai, SMM traders decided to give up on their bullish run and nickel fell sharply to end the week lower. SMM reports China stainless steel production rose in May compared to April, but was lower year on year. Rosstat reports stainless steel production there is up over 27% year to date, with little of that leaving the country. One of LME's members has resigned, although we aren't seeing anyone claiming it's in direct protest to the March trading debacle. Stay safe out there and have a great weekend!

Average price of LME traded cash nickel so far this month - $12.98/lb

Reports

Shanghai Metals Market

London Metals Market
Thursday's market review - Copper drops as partial lockdowns return in China - Copper prices declined on Thursday as the re-imposition of some lockdown restrictions in China fueled renewed worries about demand in the world's top metals consumer. - more
Column: LME nickel lawsuits are about principle as much as money - The London Metal Exchange's (LME) nickel nightmare continues. U.S. hedge fund Elliott Management and trading house Jane Street are suing the exchange for $456 million and $15.3 million respectively over its handling of the nickel market meltdown in March. - more


Britannia Global Markets to give up LME membership on June 20 - Britannia Global Markets will give up Category 2 membership of the London Metal Exchange (LME) from June 20 after the recent nickel debacle which led the exchange to suspend trading and cancel all nickel trades on March 8. - more


Domestic Stainless Steel Output in May Totaled about 2.9262 million mt and Increased Significantly Compared with that in April - According to SMM survey, the domestic stainless steel output in May totalled about 2.9262 million mt, up 28,800 mt or 1% MoM and down 1.4% YoY. 200 series stainless steel stood at 917,000 mt, up 10.1% YoY; 300 series recorded 1.4506 million mt, down 2.93% YoY; and 400 series was 558,500 mt, down 3.09% YoY. - more

China's Metals Output in May - more

Russia's stainless steel output increases in Jan-Apr y-o-y - According to data from the Russian Federal State Statistics Service (Rosstat), Russia's stainless steel production reached around 83,000 tons in the first four months of this year, increasing by 27.6% year on year. - more
Taiwan's cold-rolled stainless steel imports soar in May m-o-m - In spite of the current weak demand in the market, Taiwan's cold-rolled stainless steel imports amounted to around 15,600 tons this May, significantly growing by 140% compared to the preceding month. - more

Other News
Reuters The Day Ahead - pdf here
National Average Price of Gas Spikes to $5/gal, Crushing Previous Record - more
Global Plug-In Electric Car Sales Increased 38% In April 2022 - more

Economic Stats and Prices
| | |
| --- | --- |
| | |
| Why Stainless Steel | Слава Україні! - more |
Thursday, June 9

Daily Nickel/Stainless Steel Briefing
Nickel closed Wednesday's trading session at

$13.08/lb

($28,835/tonne). Indicators at 6:00 am CST today show nickel trading around $.30/lb lower. Stockpiles of nickel stored in LME licensed warehouses fell on Wednesday and started today, just under the 70,800 tonne level. Nickel is down sharply this morning, with traders likely spooked by the fresh lockdown news coming out of China. This with the news from yesterday that officials there are determined to keep steel production levels at or below last years, and you have a wave of pessimism coming over those who know what happens in China has a serious impact on commodities. A hedge fund has filed a complaint against the LME for the March nickel debacle. That is two lawsuits and one complaint filed in a week - that we know about. Guatemala and its nickel mine are back in the news. And USTradeNumbers has updated its site and new import and export numbers are out. And for those of you who look forward to Dallas traffic, don't be surprised if that semi passing you has no driver. Stay safe out there and have a great Thursday!

Average price of LME traded cash nickel so far this month - $13.04/lb

Reports

Shanghai Metals Market

London Metals Market
Wednesday's market review - Copper claws higher on hopes for recovery in China - Copper prices rebounded on Wednesday on hopes for a demand recovery in top metals consumer China and as the dollar erased gains. - more
Shanghai nickel prices remain firm after Dragon Boat Festival holiday - more

Hedge fund group complains to LME about cancelled nickel trades - A hedge fund association has complained to the London Metal Exchange (LME) about the suspension of the nickel market and cancellation of nickel trades in March saying the exchange failed to meet its regulatory obligations. - more
Hedge fund group files complaint against LME over March nickel trading chaos - more
Turkey's stainless steel coils imports grow in Jan-Apr y-o-y - According to the Turkish Statistical Institute, Turkey's stainless steel coils imports totaled 303,000 tons in the first four months of this year, growing by 30% compared to the corresponding period a year earlier. - more


Guatemalan Ministers Charged for Allowing Nickel Mine to Pollute Environment - Guatemalan authorities charged current and former high-ranking officials involved with one of the largest nickel mines in Central America which OCCRP exposed as a major polluter of the air and the country's largest lake. - more


US Trade Numbers - Imports and Exports of Nickel - more

Imports and Exports of Stainless Steel - more

U.S. Supply Snarls Ease as Truck Capacity Rebounds - A gauge of supply chain pressure in the U.S. economy fell to the lowest level since December 2020, as activity such as trucking cools from elevated levels with few signs yet of a worrying collapse. - more
Driverless Trucks to Deliver Toilet Paper to Dallas Sam's Clubs - more
Other News
Economic Stats and Prices
| | |
| --- | --- |
| | |
| Why Stainless Steel | Слава Україні! - more |
Wednesday, June 8

Daily Nickel/Stainless Steel Briefing
Reports

Shanghai Metals Market

London Metals Market
Tuesday's market review - Copper slips as China demand concerns dominate sentiment - Copper prices slipped on Tuesday as doubts over demand in top consumer China were reinforced by a stronger dollar, though there was some support from a hefty drop in inventories at warehouses approved by the London Metal Exchange (LME). - more

China's strict measure to limit steel production to support steel prices in H2 2022 - This year, the steel output in Shandong Province of China, the third-largest steel production province in China, will be limited to an equal quantity of 2021. Other regions in China would follow the implements. - more

CISA mills' daily steel output up 0.88 percent in late May - more

Yusco & Tang Eng looking forward to peak season in Q4 - Yieh United Steel Corp. (Yusco) and Tang Eng Iron Works Co., Ltd., two leading stainless steel upstream suppliers in Taiwan, were expected to raise their shipment in the third quarter due to the possible recovery in steel demand. - more


S.Korea's LG Energy Solution launches nickel processing plants in Indonesia - South Korea's LG Energy Solution (LGES) on Wednesday broke ground on nickel processing plants in Indonesia, part of the company's $9.8 billion investment in the country to produce electric vehicle batteries. - more

Indonesia expected to become world's main nickel-based goods producer - more
- The 'Revolution' Prevents Cuba from Taking Advantage of Soaring Nickel Prices - The international price of nickel has been breaking historical records lately, but Cuba has been squandering this historic opportunity for a windfall. - more

Vladimir Potanin, the Russian oligarch whom no one dares to sanction - It seems like a miracle, this 61-year-old bald man who is the Russian oligarch neighbor to Putin whom the US and European countries treat with kid gloves and they have not punished like the other owners of large Russian private companies. - more
Supply Chain Officers Must Face Five 'Urgent' Risk Areas, Gartner Says - From nature to military operations, the ability to offset weaknesses against predators is a key survival strategy. Today's supply chain leaders should take note. - more

Other News
Economic Stats and Prices
| | |
| --- | --- |
| | |
| Why Stainless Steel | Слава Україні! - more |
Tuesday, June 7

Daily Nickel/Stainless Steel Briefing
Nickel closed Monday's trading session at

$13.52/lb

($29,800/tonne). Indicators at 6:00 am CST today show nickel trading around $.41/lb lower. Stockpiles of nickel stored in LME licensed warehouses fell on Monday, and started today just under the 71,100 tonne level. Nickel was up sharply to start the new week yesterday, and is down sharply on day two, continuing its see saw pattern of trading. Another fund has sued the London Metal Exchange over the March debacle, but at $15 million, it's pocket change compared to the $456 million dollar suit filed earlier. We expect more are coming, with estimates of total losses running in the $3-$4 billion dollar range. For the stainless and EV industry, the fact the LME froze the market for a week, at a price in freefall and that only a few days earlier would have been an all time high for nickel trading, did them few favors. We thought Europe might have some big news for the stainless steel industry. Acerinox and Aperam apparently were discussing a merger. That is they were. The meeting didn't last long, and apparently there is no deal, and no further talks planned. Stay safe out there and have a great day!

Average price of LME traded cash nickel so far this month - $12.95/lb

Reports

Shanghai Metals Market

London Metals Market
Yesterday's market review - Stronger China demand prospects propel copper to five-week peak - Copper prices climbed to five-week highs on Monday after the lifting of COVID lockdowns in top consumer China boosted demand prospects while dwindling inventories provided further support. - more
Explainer: Why the London Metal Exchange is fighting a lawsuit for canceling nickel trades - U.S. hedge fund Elliott Associates is suing the London Metal Exchange (LME) for $456 million for canceling nickel trades after chaotic trading in March that forced the exchange to suspend its nickel market, the LME said on Monday. - more
Hedge fund Elliott sues LME for $456 million over nickel trading halt - more
Jane Street Global sues LME for $15.3 million for canceling nickel trades - more

Acerinox & Aperam discuss possibility of merger to create global stainless steel giant - t was reported that the Spain-based stainless steelmaker Acerinox and Luxembourg-based stainless steelmaker Aperam started preliminary talks over a possible merger of their businesses, which could create a global stainless steel giant. - more

Acerinox's board ends merger talks with Aperam - more

Courtesy AISI - In the week ending on June 4, 2022, domestic raw steel production was 1,781,000 net tons while the capability utilization rate was 81.6 percent. Production was 1,840,000 net tons in the week ending June 4, 2021 while the capability utilization then was 82.1 percent. - more

Other News
Economic Stats and Prices
| | |
| --- | --- |
| | |
| Why Stainless Steel | Слава Україні! - more |
Monday, June 6

Daily Nickel/Stainless Steel Briefing
Nickel closed last week before their holiday break at

$12.75/lb

($28,100/tonne). Indicators at 6:00 am CST today show nickel trading around $.49/lb higher. Stockpiles of nickel stored in LME licensed warehouses fell slightly last Wednesday and started today at the 71400 tonne level. After a week with holiday's happening around much of the world, the news begins the week on the light side. The LME is being sued over the March debacle - story below. We start the news listings below with a group of articles about the economy - and what might be coming. Reality or a twisted sense of reality? If someone said to you "If you are tired of high prices, blame Ukraine for not surrendering.", what would your first reaction be? A roll of the eyes maybe? As any good politician will tell you, the statement is 'technically' true, but as we all know, completely bizarre. People in Russia would have a different reaction, however, than those in much of the rest of the world, because the statement confirms a bias they may hold. A more realistic truth, would be to blame Vladimir Putin for deciding to invade Ukraine, for no apparent reason other than a land grab. So a historically true statement - is not always a historically honest one. Is a recession coming? Time will tell. Economists were forecasting an approaching recession in the months before covid hit, and millions of government stimulus has been pumped into the economy in the years since. What Jaime DImon seems to be saying, but not, is that our economy has become so dependent on quantitative easing steps, that now that the Fed is easing up on that easing, we are entering unchartered waters. If you are tiring of playing defense, you are not alone, But every great team relies on both its offensive 'and' defensive strategies and talents to win. It's a new week so stay safe out there and have a great week!

Average price of LME traded cash nickel so far this month - $12.57/lb

Reports

Shanghai Metals Market

London Metals Market
Yesterday's market review - Copper rebounds as oil claws higher, Shanghai lifts curbs - Copper prices rebounded on Wednesday, boosted by the lifting of COVID-19 lockdowns in Shanghai and gains in oil markets. - more
LME nickel volumes tumble as funds and other users retreat - Nickel volumes on the London Metal Exchange plummeted in April because commodity funds and other participants abandoned the metal after a meltdown in March left the market in limbo for more than a week. - more
London Metal Exchange sued for $456m over cancelled nickel trades - more

Jamie Dimon says 'brace yourself' for an economic hurricane caused by the Fed and Ukraine war - There are two main factors that has Dimon worried: So-called quantitative tightening, or QT, is scheduled to begin this month and will ramp up to $95 billion a month in reduced bond holdings. - more
Exploratory drilling program and surging demand for nickel are positive indicators for Vale, says Manitoba Operations boss - "You always want to be drilling in mining," Gary Annett tells Thompson Chamber of Commerce during June 1 presentation. - more

IREPAS in Istanbul: War in Ukraine has fundamentally changed sentiment and product flows - The 86th meeting of IREPAS (the International Rebar Exporters and Producers Association) was held in Istanbul, Turkey, on May 29-31, 2022, in conjunction with the SteelOrbis Spring '22 Conference. - more
Russian metallurgists stop production due to the strengthened ruble - more
Inflation is Inevitably Affecting the Global Supply Chain System: The Good, The Bad, and The Ugly - The prevalence of global inflation, at least over the course of the past year, has been significantly on the rise. - more

Other News
Reuters The Day Ahead - pdf here
Ukraine war, high cotton prices put squeeze on China and India producers and garment makers, threatening coronavirus pandemic recovery - more
Can the world spend its way out of the current global food crisis? - more

Economic Stats and Prices
| | |
| --- | --- |
| | |
| Why Stainless Steel | Слава Україні! - more |
Thursday, June 2
Our next update will be posted on Monday as London markets are closed until then for a holiday.
Daily Nickel/Stainless Steel Briefing
Nickel closed Wednesday's trading session at

$12.75/lb

($28,100/tonne). The London Metal Exchange is closed today and tomorrow for Spring Bank and Platinum Jubilee bank holiday. Their next national holiday won't be until the end of August. Nickel closed the short week about where it ended last week, although the path there was much more extreme than the destination turned out to be. Shanghai nickel rose 2+% overnight, with the reopening of Shanghai turning Asian markets optimistic. Here are your monthly metals averages for May compared to April - Nickel - $12.67/lb from $15.10/lb, Chrome - $8.63/lb from $8.75/lb; Molybdenum - $19.18/lb from $19.59/lb; and Iron held at $1.10/lb. We posted an article below that we missed on Memorial Day where Goldman Sachs is saying the peak in metals prices is behind us. They are also forecasting large surplus' in nickel in the next few years. We will see. but we remind our readers that some metals analysts have been forecasting large surplus' the last few years that have failed to materialize. If they are right, nickel prices will fall. Until then, expect volatility to continue to rule the market. And it is being reported that China Construction Bank has been given more time by the London Metal Exchange to make hundreds of millions of dollars in margin calls it failed to make on Monday. The extension keeps CCBI from being in default, and is a reminder of the March nightmare when nickel prices traded for over $100,000/tonne momentarily. It is also a reminder to the rest of us, that any bad day could be much worse. Stay safe out there and have a great weekend!

Average price of LME traded cash nickel so far this month - $12.57/lb

Reports

Shanghai Metals Market

London Metals Market
Wednesday's market review - Copper rebounds as oil claws higher, Shanghai lifts curbs - Copper prices rebounded on Wednesday, boosted by the lifting of COVID-19 lockdowns in Shanghai and gains in oil markets. - more

Goldman Sachs: bull market for battery metals is over as lithium, nickel, cobalt projects come on stream - Huge surplus of cobalt, lithium and nickel over the next one or two years will cause prices to trend lower - more


EU to extend safeguard measures until 2024, with some adjustments - The European Commission submitted a notification of proposed adjustments to safeguard measures, covering 26 steel product categories, to the World Trade Organization (WTO), deciding to extend the safeguard measure until June 30, 2024. - more


MGB says nickel mining in Davao Oriental outside protected area, not an open-pit mine - The Mines and Geosciences Bureau (MGB) has clarified that the nickel mining project in Davao Oriental is not an open-pit mine and confirmed a local government's earlier statement that its location is outside the Mt. Hamiguitan Range Wildlife Sanctuary, a declared protected area and UNESCO World Heritage Site. - more

Panasonic sends Tesla new EV battery samples ahead of production surge - Panasonic Holdings Corp, which makes batteries for Tesla, said on Wednesday it had shipped samples of its more powerful 4680 format electric car battery to the U.S electric vehicle maker as it prepares for a surge in North American power pack production. - more
Race for cheaper EVs may face years-long setback on metal costs - more

Other News
Reuters The Day Ahead - pdf here
'It's a hurricane': Jamie Dimon tells investors to prepare for rough economic times ahead - more

Economic Stats and Prices
| | |
| --- | --- |
| | |
| Why Stainless Steel | Слава Україні! - more |
Wednesday, June 1

Daily Nickel/Stainless Steel Briefing
Nickel closed Tuesday's trading session at

$12.90/lb

($28,440/tonne). Indicators at 5:55 am CST today show nickel trading around $.33/lb lower. Stockpiles of nickel stored in LME licensed warehouses fell on Tuesday, and started today just under the 71,500 tonne level. Nickel prices continue to see saw, with large daily moves. See saw seems to be a good description of a market moving up and down sharply, but going no where fast. We suspect the big players like it this way, because they can make big money quick. Of course they can loose big money just as quickly. Happy traders may take some of the pressure off the London Metal Exchange for their March debacle, so .... Shanghai took major steps toward resuming normal operations today, after a two month lockdown slowed the entire nation economically. Half a million of the 25 million residents will remain in quarantine according to media reports, due to illness or recent possible exposure, but a drop from 20,000 new cases a day, down to less than 30, has convinced authorities to reopen. Officials report they are still working toward a "zero covid" strategy, and thus individual manufacturers will operate with the knowledge that a positive employee could cause their operation to be shut down again. In this country, with a "live with it" strategy, the seven day moving average is over 100,000 new cases a day in the United States, with daily deaths averaging around 300 a day (but still slowly declining). By comparison, around 125 Americans die in car crashes a day. And finally, MEPS estimates global stainless production will increase 4% in 2022. Stay safe out there and have a great hump day!

Average price of LME traded cash nickel so far this month - $12.68/lb

Reports

Shanghai Metals Market

London Metals Market
Tuesday's market review - Copper slips on firm dollar, recession worries - Copper prices slipped from their highest in more than three weeks on Tuesday, pressured by a firm dollar and worries about a potential recession sparked by interest rate hikes to fight inflation. - more
Analysis: China's metals traders offload stockpiles as bleak demand outlook bites - China's army of metal processors and traders has flipped from buyers to sellers amid a sharp downshift in economic activity in the world's top manufacturer, heralding a potential warning sign for steel, aluminium and other key industrial commodities. - more

Aperam alloy surcharge decrease ends long uptrend - French stainless steel producer Aperam has decreased alloy surcharges in June, for the first time in 2022, for its austenitic range of flat stainless steels for Europe. This follows a series of increases. - more

(as we noted last week, this applies to US manufacturers as well)




Global stainless steel output to grow by 4% in 2022 - MEPS forecasts that global crude stainless steel production will reach 58.6 million tonnes, this year. - more

Courtesy AISI - In the week ending on May 28, 2022, domestic raw steel production was 1,798,000 net tons while the capability utilization rate was 82.4 percent. Production was 1,834,000 net tons in the week ending May 28, 2021 while the capability utilization then was 81.0 percent. The current week production represents a 2.0 percent decrease from the same period in the previous year. - more
Supply Chain Snags Poised to Spur New Wave of Corporate Distress - Rising helium costs, missing auto parts, and shipping delays are spurring a new wave of financial trouble for companies already saddled with debt amid broader concern that the U.S. economy is on the brink of a downturn. - more
Supply Chain Relief Sparks Feud Over U.S. Demand - more

Other News
Reuters The Day Ahead - pdf here
How an infant formula plant shutdown unraveled into a national crisis - more
Economic Stats and Prices
| | |
| --- | --- |
| | |
| Why Stainless Steel | Слава Україні! - more |
---
---
---
Translate this page to French | German | Spanish | Italian | Portuguese | Chinese | Japanese | Korean | Russian
---
(all ton listings are metric tons = 2204.622 pounds ) Updated Monday thru Thursday before 7 am CST, Friday version before 8 am CST - Disclaimer Original content and opinions copyright www.estainlesssteel.com. All prices shown on this page are indications only. Please note - for real time and official LME prices, LME requires a user subscribe to an authorized LME vendor.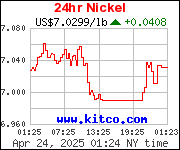 Stainless Steel Surcharge
Worldwide PMI
---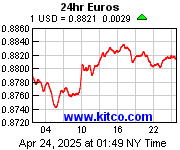 ---
---